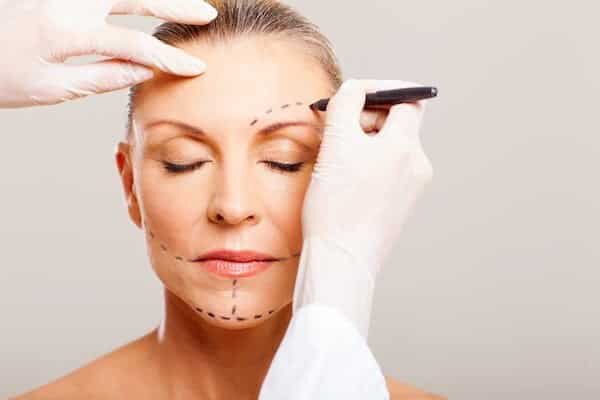 We're often concerned, when having cosmetic treatments or surgeries, about what sort of scar if any, will be left after our procedure. With certain surgeries, you can see quite a bit of scarring – for instance, the scars left from having a caesarian when having a baby.
Fat transfers are fast becoming a popular procedure. This is when fat is harvested from areas of the body and placed in another area to plump it up. You can think of it like liposuctioning out your fat and using it as a filler somewhere else – although this is quite technically different.
The process is also known as fat harvesting, and rather than regular liposuction this involves a different technique to remove the fat so it stays intact and can be used elsewhere. If you've ever tried cosmetic fillers like Juvederm, a fat transfer is another alternative. For the majority of people they choose to harvest fat from the buttocks, thighs, or belly, and transfer into places in their face such as the tear troughs or nasolabial folds, although the possibilities for this treatment are fairly endless.
Generally, fat transfer will provide longer lasting effects than cosmetic fillers.
Now, onto the scars caused by transfer. Well, this is particularly exciting. Because removing the fat, and then placing it in its new home only uses a tiny cannula (needle) – there will only be a very small mark on the skin where it was extracted. Many people choose to go through the belly button so it is completely unnoticeable.
This makes a stark difference to many other treatments of the past. We believe because of the lack of the scarring, the longevity of the treatment, and the fact that you are using a filler made entirely of cells from your own body, that this is a truly a brilliant cosmetic treatment to have. Because it utilises cells harvested from your own body there is zero chance of any allergic reaction occurring.
With the right doctor, you can have amazing effects from a fat transfer. Book an appointment with us for an assessment for your suitability, and where you would like your fat transfer. We are also able to combine fat transfer treatment with other cosmetic treatments should you wish to do so.
Dr Rizk is skilled in many facets of cosmetic procedures. His experience with fat transfer makes him a sought-after doctor in Sydney and surrounds. With a beautiful clinic, and a happy, welcoming staff, you're sure to enjoy your time with us and leave feeling refreshed, revived, youthful and with a skip in your step.